We would like to say a HUGE thank you to all of the parents who donated to this delicious food. It was greatly appreciated by all!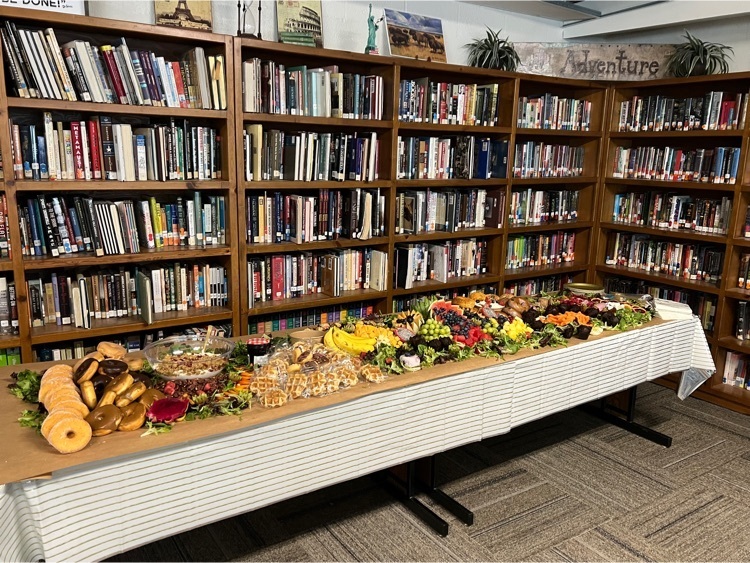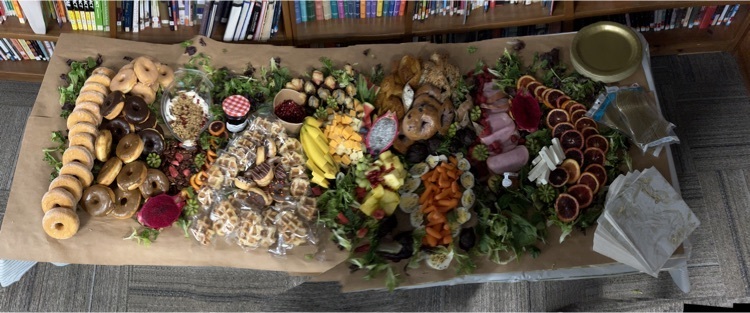 7-12 Perfect Attendance and Honor Roll trip tomorrow. If you didn't bring your permission slip back last week, be sure to bring it tomorrow. Remember, students must wear socks and tennis shoes per Altitude Event Center rules. We will leave at 9am and return by 4pm.
Congratulations to our Lady Hornets, punching their ticket to the State Tournament on Tuesday May 2 at ASA Hall of Fame stadium, time at either 10 am or 11:30 am. We will be on remote learning that day so students and staff can attend. The boys Regional Tournament begins at 11 am at Roff tomorrow. Students wishing to attend and who have a ride will be allowed to go. Please either send a note or call in the morning to give your permission.
The 5th & 6th JV Baseball game will be Monday 5/1 at 12:30 at Preston. We will return to school by 4:00.
Baseball Regional Tournament at Roff is backed up until tomorrow. No baseball games today. Softball Regionals are at Stuart, today, with 1st game starting at 2pm. Tickets are available at GoFan with no ticket sales at the gate per OSSAA
Testing schedule for 4-24 thru 4-28. 4-24 & 4-25 Grades 4-8 OSTP Reading 4-26 Make-up test date 4-27 5th Grade Science 4-28 Make-up test date *Students with School trips will make tests up on a scheduled make-up day. All tests begin at 8am.

High school Softball Districts have been canceled for today. Earlsboro called and forfeited. We will post any other updates as we get him.

We will begin cap and gown pictures with the 8th grade students tomorrow at 1030. We will start Seniors as soon as they are through. Any Seniors who attend KTC can attend as normal. Please dress accordingly as they will be taking group pictures as well as individual.
The 5th & 6th JV Baseball game that was scheduled for 4/26 at Preston is being rescheduled due to calendar conflicts. Date TBD.
Revised State Testing schedule for week of 4/17-4/21: 4/18 & 4/19: 3rd Grade Reading 4/19: 11th US History 4/20: Grades 3,4,5,7,& 8 Math 4/21: 6th Grade Math and 8th Grade Science. *students who have school trips or activities on these dates will take missed tests on a designated make-up test day.

Due to incoming weather and umpire availability we have moved High School Baseball districts up to Tuesday. Times are the same.
8th Grade will be having a bake sale tomorrow, Friday the 14th during the noon hour. Bring your change and enjoy. Thank you for supporting us!
Spring picture proofs were sent out with students today. Disregard the due date of tomorrow for return. Please return form and payment by this Friday the 14th. Thank you.

Oklahoma Math Tutoring Corp
As a reminder, we will be having Parent/Teacher Conferences from 3-9pm this evening and will not be in school Friday and Monday so families can enjoy a long Easter weekend.
All Juniors take their mandatory State Test tomorrow at 8am. Please make sure your child is at school prior to 8am. Juniors attending KTC will remain at Stuart school and will be excused from KTC.
If you are trying to call the school, our phones are temporarily out of service. We are working to restore it at this time. Thank you for your patience.

The Junior High softball girls will now play at 5:40. The bus will leave at 3.

The 8th Grade Class will be having a bake sale tomorrow! Send money with your kiddos for all the goodies!
Our 20 gun drawing will be postponed about an hour and a half or so. We are waiting on our hopper to put the tickets in. Sorry for the delay. It will be broadcast live on our Stuart School Facebook page about 11:30 am today.