Enrollment Dates
If your child will be attending summer school, it begins Tuesday, May 30, 8:00 am. If you haven't been contacted about bus service and they need a ride, please contact the school before 3 p.m. today as we will be closed Friday and Monday for Memorial Day. Thank you.
Seniors: All Chromebooks and chargers MUST be turned in BEFORE graduation. See Mrs. Babb first thing in the morning regarding yours.
Awards Assembly schedule for tomorrow in the gymnasium: Grades 1-4 @ 9am, Grades 5-8 @ 10:30am, Grades 9-12 @ 12:30pm.
Friday, May 5th, we will begin returning Chromebooks, chargers, cases, and headphones. Please make sure all 4 items are turned in to the school. If any items are damaged or lost, an invoice will be mailed home.
Just a reminder that we will be in remote learning tomorrow. No traditional school so parents, students, and staff can watch our girls in the State Tournament tomorrow at 10am at ASA stadium in OKC. Resume in-person on Wednesday. Tickets for game are on-line through the GoFan app.

We would like to say a HUGE thank you to all of the parents who donated to this delicious food. It was greatly appreciated by all!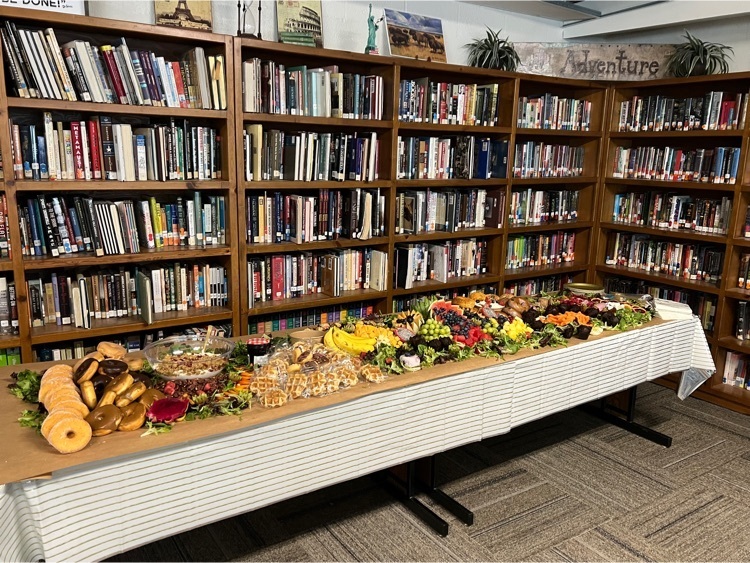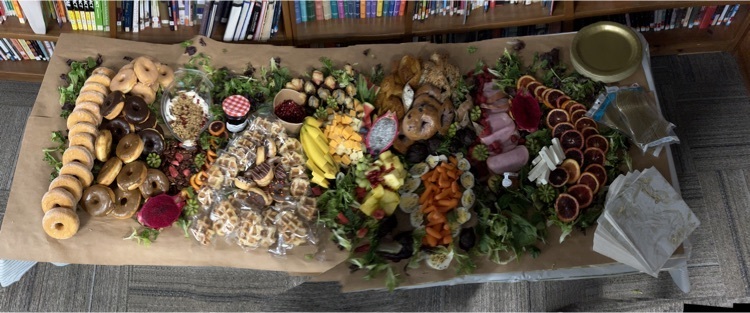 7-12 Perfect Attendance and Honor Roll trip tomorrow. If you didn't bring your permission slip back last week, be sure to bring it tomorrow. Remember, students must wear socks and tennis shoes per Altitude Event Center rules. We will leave at 9am and return by 4pm.
Congratulations to our Lady Hornets, punching their ticket to the State Tournament on Tuesday May 2 at ASA Hall of Fame stadium, time at either 10 am or 11:30 am. We will be on remote learning that day so students and staff can attend. The boys Regional Tournament begins at 11 am at Roff tomorrow. Students wishing to attend and who have a ride will be allowed to go. Please either send a note or call in the morning to give your permission.
The 5th & 6th JV Baseball game will be Monday 5/1 at 12:30 at Preston. We will return to school by 4:00.
Baseball Regional Tournament at Roff is backed up until tomorrow. No baseball games today. Softball Regionals are at Stuart, today, with 1st game starting at 2pm. Tickets are available at GoFan with no ticket sales at the gate per OSSAA
Testing schedule for 4-24 thru 4-28. 4-24 & 4-25 Grades 4-8 OSTP Reading 4-26 Make-up test date 4-27 5th Grade Science 4-28 Make-up test date *Students with School trips will make tests up on a scheduled make-up day. All tests begin at 8am.

High school Softball Districts have been canceled for today. Earlsboro called and forfeited. We will post any other updates as we get him.

We will begin cap and gown pictures with the 8th grade students tomorrow at 1030. We will start Seniors as soon as they are through. Any Seniors who attend KTC can attend as normal. Please dress accordingly as they will be taking group pictures as well as individual.
The 5th & 6th JV Baseball game that was scheduled for 4/26 at Preston is being rescheduled due to calendar conflicts. Date TBD.
Revised State Testing schedule for week of 4/17-4/21: 4/18 & 4/19: 3rd Grade Reading 4/19: 11th US History 4/20: Grades 3,4,5,7,& 8 Math 4/21: 6th Grade Math and 8th Grade Science. *students who have school trips or activities on these dates will take missed tests on a designated make-up test day.

Due to incoming weather and umpire availability we have moved High School Baseball districts up to Tuesday. Times are the same.
8th Grade will be having a bake sale tomorrow, Friday the 14th during the noon hour. Bring your change and enjoy. Thank you for supporting us!
Spring picture proofs were sent out with students today. Disregard the due date of tomorrow for return. Please return form and payment by this Friday the 14th. Thank you.

Oklahoma Math Tutoring Corp