News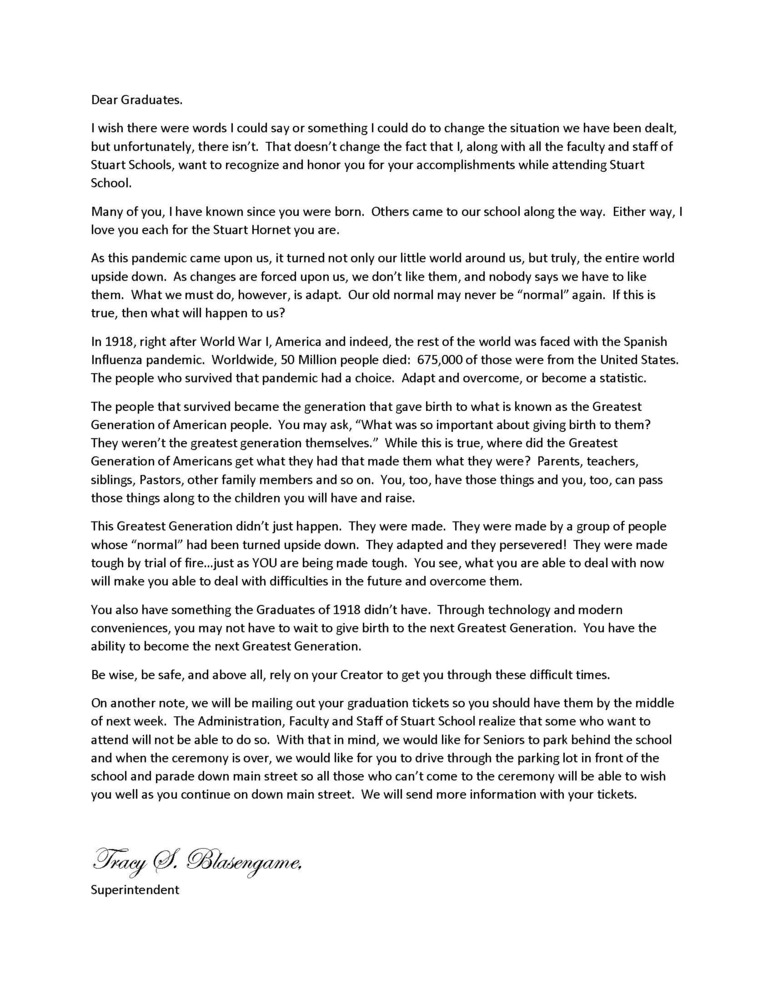 Graduate Letter from Superintendent Tracy S. Blasengame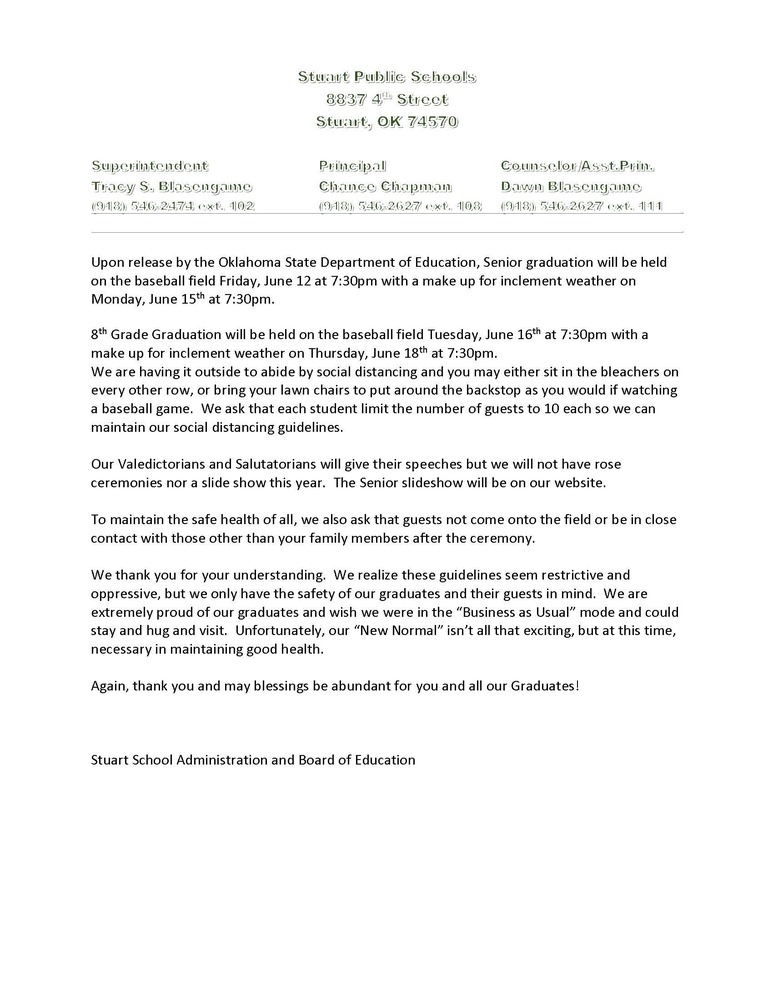 Stuart Public Schools 8837 4th Street Stuart, OK 74570 Superintendent Principal Counselor/Asst.Prin. Tracy...
Parents and Students, Mrs. Mabray would like everyone to know that with this web address and log in, there is FREE online AR books!
SEE ALL NEWS
LIVE FEED

Cynthia Myskey
6 days ago
Please take the time to fill out the survey for enrollment purposes. We MUST have the primary guardian's email information for enrollment. PLEASE fill out the survey below so that we can email you information on how to enroll your student(s). List ALL students that you have one survey!

Cynthia Myskey
6 days ago
The Choctaw Nation is offering ways to help tribal members but you will need to apply online. The link below will show services offered and you can just scroll through them.
Tracy Blasengame
6 days ago
Every Native American tribe has received CARES Act money. We have received information from the Choctaw nation and it is posted on our website and Facebook page. You may want to check with your tribe if you are a member and find out how they are allotting money to each student that is a tribal member.
Tracy Blasengame
8 days ago
Reminder that we will have 1/2 day in-service on August 3rd. Report by 8:00 a.m. and we will be gone by noon. We will have covid training among other things. We will discuss the other 2 and 1/2 days of professional days when we get there Monday.
Tracy Blasengame
16 days ago
Physicals will be Monday Aug 3rd. Bus drivers at 5:30pm, Girls from 6-7:30 pm. Boys start at 7:30 pm. All students playing JH or HS sports must have a physical.. Forms will be available on our school web site, or may be picked up beginning tomorrow. Please fill out the parent portion prior to arrival. Students who want to get their own may do so, but they need to be turned back in prior to beginning of season.
SEE ALL POSTS