News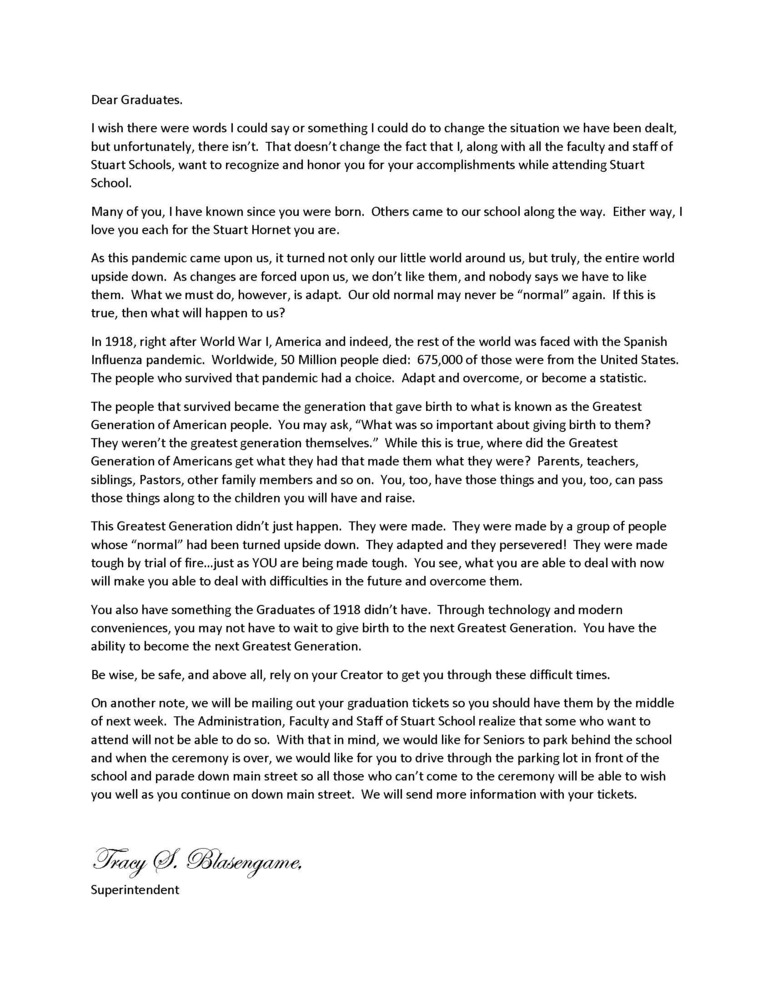 Graduate Letter from Superintendent Tracy S. Blasengame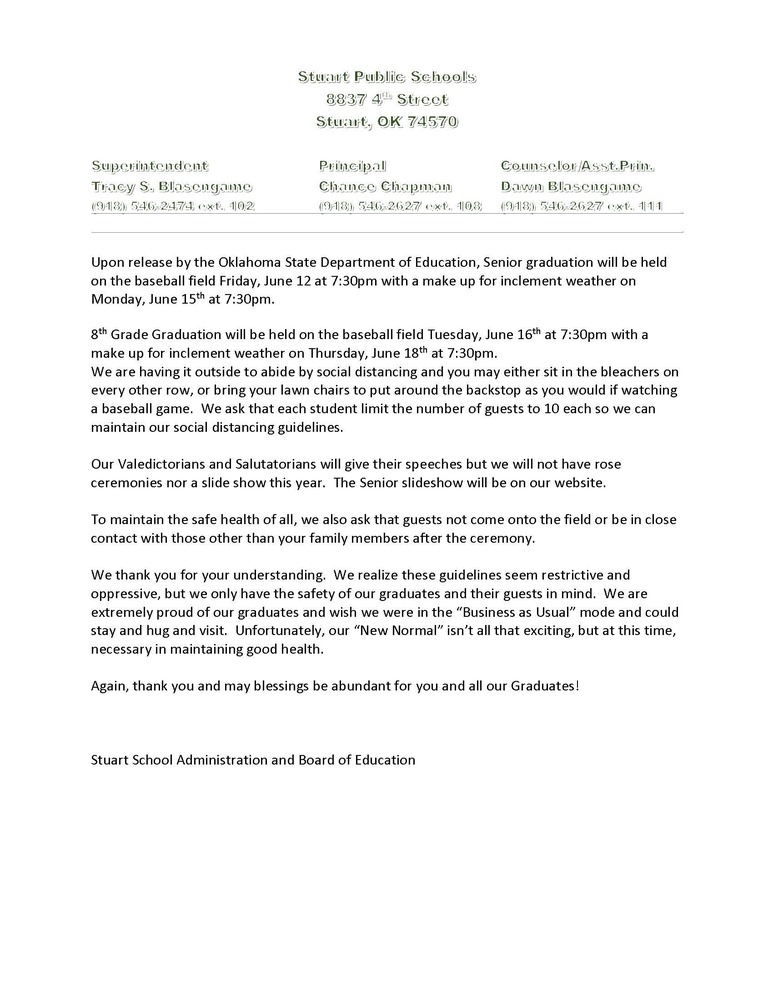 Stuart Public Schools 8837 4th Street Stuart, OK 74570 Superintendent Principal Counselor/Asst.Prin. Tracy...
Parents and Students, Mrs. Mabray would like everyone to know that with this web address and log in, there is FREE online AR books!
SEE ALL NEWS
LIVE FEED
Tracy Blasengame
5 days ago
We will offer Driver's Education starting on July 14th. Students must be 15 years old and be enrolled in high school. The fee is $300. If interested, please call the school by Thursday of this week to register your child. We are limited to six students, so call to reserve a spot as soon as possible.

Cynthia Myskey
8 days ago
The first link sent out had an error in one of the questions. I hope this link fixes the issue.....
https://forms.gle/gNmUeHvYqsPoYxQh9
Again Thanks so much!!

Cynthia Myskey
8 days ago
Hello Hornet Families!!
Please help Stuart School prepare for the upcoming school year by completing this survey:...
https://forms.gle/t3wM7FC3RoJ93sMD7
Thanks so much!!
Matt Rosenow
14 days ago
Good Morning from Mr. Rosenow. The Oklahoma State FFA is going to host a virtual camp on July 30-31 or Aug 1-2. If you are interested in signing up and watching FFA Alumni Camp virtually on a computer, then please let me know before Monday morning at 9 AM. I am going to pay your registration fee IF YOU ARE GOING TO PROMISE TO SIT AND WATCH IT. It is for students who have completed 8th grade and above. Shoot me an email at MRosenow@stuart.k12.ok.us or text me or call school and leave a message.
Tracy Blasengame
17 days ago
Just a reminder that we still have several gallons of 2% milk to give away. It was donated to us by a Food Service in McAlester to give to our patrons. The expiration date is July 1st. The doors will be open tomorrow from 8 to 3 if you would like some.
SEE ALL POSTS